Both QA and QE are advantageous for any technology company. Both are superior options for maintaining the product's quality prior to its release on the market. However, if you are uncertain about Quality Engineering vs Quality Assurance, should you stick with one or both? In reality, both concepts are applicable for a technology company to manage product quality prior to delivery.
But their roles and skills are different in some ways. QA Engineering looks at how the product will affect people, how to stop mistakes from happening, and how to keep the system running. Quality Assurance, on the other hand, makes sure that the quality of the product meets the company's needs and goals.
This article will go into detail about how Quality Engineering is different from Quality Assurance. Let's look at both of these things.
What does Quality Engineering mean?
Quality Engineers focus on ensuring that customers get the right products that are well designed and developed. QE also make sure manufacturers are making good according to specification and meets company or business requirements.
Furthermore,QE is to improve a product in the development process and identify bugs or errors on the product before delivery.In addition QE not only focuses on the product quality and production process but also gives importance to reduction of waste.They play a vital role in correcting or fixing defects on products.
What does Quality Assurance mean?
A Quality Assurance team is focused on product quality before releasing it in the market. The QA process determines whether the techniques and methods designed for the project are implemented correctly. The quality assurance process helps to ensure it meets the quality standard that the company or business sets.
QA recognizes flaws in the process but has to be completed before quality control. On the other hand, Quality Control is a reactive process that acknowledges defects and has to be completed after quality assurance. Both are part of quality management.
The difference between Quality Assurance and Quality Control is challenging to identify. In short, QA focuses on preventing defects, and QC focuses on identifying defects. Quality Assurance vs Quality Control are interrelated with each other.
What is the difference between Quality Engineering and Quality Assurance?
Quality Engineering and Quality Assurance are two different sides of the same coin. QE is about processes that help maintain the system to satisfy future output requirements to allow error detection. In comparison, the QA comes in after the product is complete to test the product quality.
Furthermore, the Quality Engineer's role is to make as few mistakes as possible. In contrast, the QA role is to find the most bugs possible.
However, QA and QE had a few differences with the same purpose. While both QA and QE aim to improve product quality, the main difference is that QE focuses on every phase of the product by various individuals. On the other hand, QA looks to enhance the product quality through testing.
Consequently, Quality Engineering needs all the team involvement via manual and automated testing throughout the development lifecycle. At the same time, the QA team ensures the quality of the product before releasing it in the market.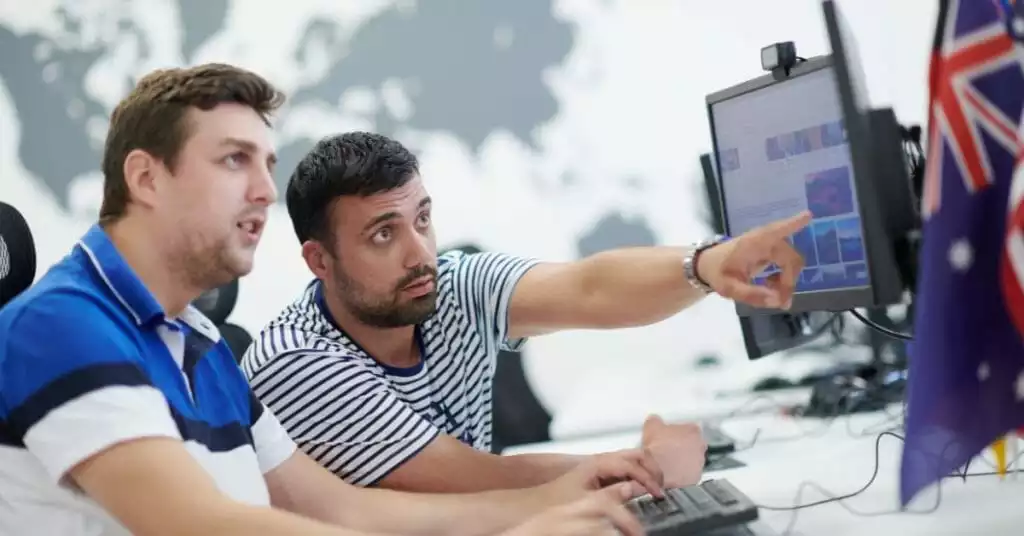 Specificity
The QE team checks each specific product section and how it works at every stage of development. On the other hand, QA specialists always focus on whether product functionality is working correctly.
The QE specificity team reviews their work and tests each portion. Build in quality to make it a more proactive and future-proof product. QA specialists prioritize the customer needs and user experience throughout the development.
Lastly, QA specialists should look at more than specific production levels and examine the finished product. On the contrary, QE focuses on defect prevention instead of defect detection.
Flexibility
QE developer teams work more flexibly than QA developers because QE only requires quality checks during production. It helps the QE team to change the product design or features during development instead of waiting until the end. As a result, a developer can learn about an error and fix it quickly.
However, QA is less flexible because it needs the whole development team to complete a project and then go back to make requested changes after they've finished.
Time
QE can speed up production time even if it requires each developer to take more time to run tests on each part of the product. The QE developers can more easily fix the problem by checking the product's quality and ensuring products run smoothly from the beginning of production till the end.
QA projects may take longer because the developer might have redesigned the entire product or have to search for a specific point if any error occurs. If QA specialists find a mistake at the end of production, the developer must go back and resolve it. These might often cause the QA specialist team to need a more extended period to solve the problem than the QE developer.
What does a Quality Engineer do?
QA specialists work to improve the software development process by detecting an error in the product to prevent any defect from occurring again and collaborate with the testing design team to verify product robustness and weak points. Plan the test process, write test scenarios (test script), perform functional tests and discuss fixes with developers.
QA Engineer role and Responsibilities
The main responsibility of Quality Engineers is to improve the software development process, prevent defects, and ensure the software development team is doing the right thing. QE roles and responsibilities.
QA Engineer role
Determine whether the products meet their requirements
Work closely with the testing and developing team to ensure delivery of the project on time
Always stay up to date with industry standards and regulations
Execute manual and automated test scripts
To make a more efficient and user-friendly analysis product feature
QA Engineer Responsibilities
A QA engineer will comply with all the requirement
Planning test
Analyzing the test result
Conducting functioning testing
Identifying the problem areas and verifying them to a tracing system.
Optimizing the testing process
Qualification needed to be a Quality Engineer
The first thing first in software quality engineering must be to learn technical skills in programming and software development. A university degree, work experience, or online training can help you to learn these skills. Choose wisely a course or background that teaches coding and practice the best software development.
The next step is to gain experience as a software developer with strategic and communication skills working with software development companies. You can start with an internee and remember after recruiting many companies to offer further training and specialization.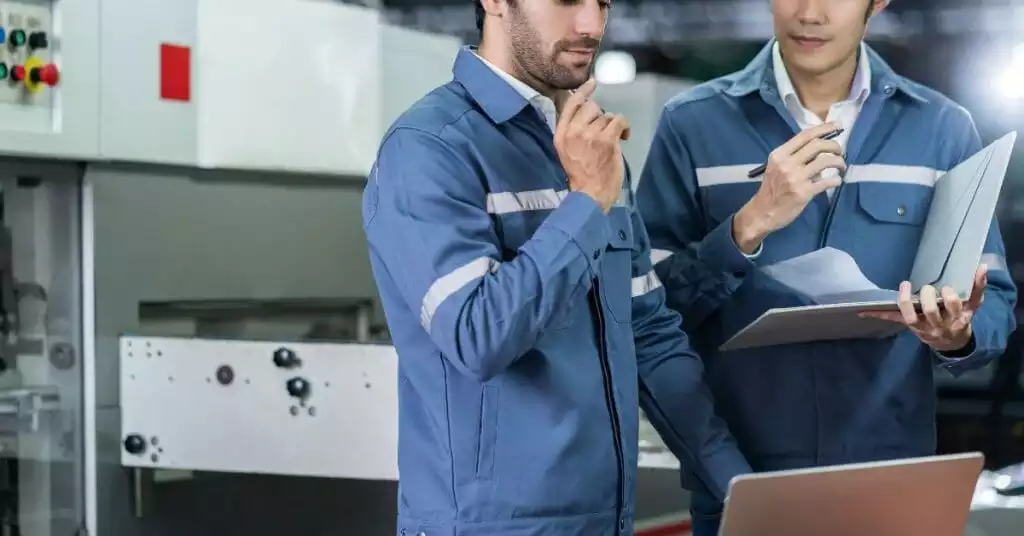 What are the Quality Assurance tester duties and responsibilities?
QA testers usually check new software products and clear them if they find any issues or bugs. Quality Assurance tester runs various software products to test and ensure that product meets standards and guidelines before its release in the market to its consumer.QA testers run debugging programs to fix them when needed and generate report work with software developers to correct problems and upgrade databases as required.
QA Tester role
These are the processes QA tester tests software to detect bugs or issues and ensure it meets the standard guidelines.
Test analyst
Test designer
Test executor
Test manager
Calculating risk
Setting quality standard
Qualification needed to be a quality tester
To become a quality tester, you need to follow these steps.
1. Complete your Education
A minimum requirement is to complete your undergraduate degree in software design, engineering, or computer science. Then gain practical experience in coding testing or quality assurance through an internship.
2. Get Certified
Certification will help you to add credibility to your resume. By doing this, you can join any international software testing institution. Still, the one common choice is Tranafotech Academy, where you can gain these certifications at the start of your career.
Transfortech Academy was founded in 2012 and offers a Quality Assurance course in which students work on real-world projects to enhance their QA abilities. Transfotech Academy provided 100 percent job placement upon course completion, which is incredibly useful for any new QA student.
3. Build a Technical Portfolio and Resume
Build a technical portfolio and resume to showcase your professional project. Also, include your accomplishment to reflect your soft skill, which will help your employer have a comprehensive outlook on your work. 
4. Apply for Jobs
After meeting your education requirement and gaining some experience, you are ready to apply for a quality assurance testing position. Craft your resume and cover letter with the job description for each post. Constantly interact with your professional network to find an opening and professional recommendation.
The importance of quality assurance for software development is immense, you must remember that there is no universal formula for an effective QA team. You can set your effective QA specialized team based on the product's complexity and business goals.
QA and QE are both effective for producing a quality product feature. Both can play a crucial role in a competitive market for retaining a company's reputation and quality.
Frequently Asked Questions
Which is more important for a company, a Quality Engineer or a Quality Assurance?
QA and QE are both essential for maintaining product quality. Because technically, both processes aim to ensure product quality meets the expectations set by companies or businesses.
How do you convert Quality Assurance to Quality Engineering?
Implementing a test automation initiative can help convert quality assurance to quality engineering. To implement these, a company can reskill its existing team by changing its mindset and updating their skill and tools.
QA vs QE, which is better?
QA and QE aim to improve the software development process by detecting errors to maintain product quality. Increase customer confidence and company credibility. QA and QE testing are part of Quality management. Ignoring one process can be a risk in maintaining product quality. Both methods prevent product defects before releasing on the market.